Here's what it's like working at San Francisco's Bloom Room as a "cannabis consultant." After making a trip to visit Bloom Room as part of my tour of upscale San Francisco dispensaries, I thought it would be fun to go behind the scenes to see what it was really like working in the medical marijuana field. Fortunately, manager Stephen Rechif liked the idea, and invited me to spend a Friday afternoon with him and his team of cannabis consultants.
Here's what I learned:
Michelle Rial / BuzzFeed
Everyone was stoned.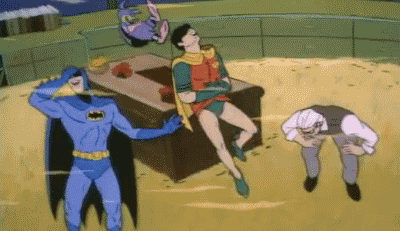 The policy at Bloom Room is that employees can medicate as they please, and Stephen trusts that his employees know their own tolerance levels. Now, you might be thinking that everyone is just sitting around stoned and laughing, but that's definitely not the case. Testing the medications is part of the job. Consultants need to be familiar with the strains that Bloom Room sells so that they can offer recommendations and advice to patients.
But yeah. Everyone was stoned.
Budtenders get free nugs for showing up to work on time.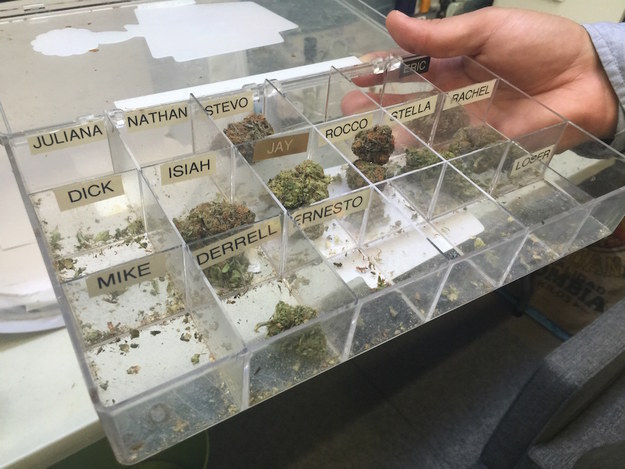 Stephen finds that free herb gives employees extra incentive to be punctual. Plus, it allows consultants stay familiar with strains currently being offered at the dispensary. Unfortunately, I was about 20 minutes late to my shift, so no nug for me. 😕
Mathew Guiver / BuzzFeed
And the incentive program seems to work.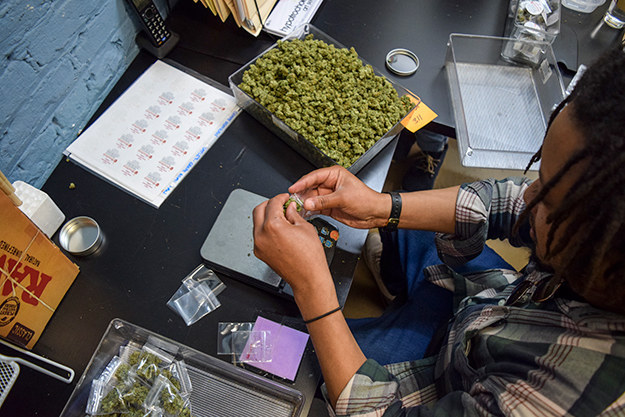 While I was chatting with Eric, one of the cannabis consultant working that day, he said that he appreciates getting herb for showing up on time, but didn't personally need any extra incentive. "I can't stand it when people waste my time," he said, "I always try to be on time."
Michelle Rial / BuzzFeed
---