Users of the health care app Figure 1 said they would encourage patients to try more "traditional" therapies before turning to marijuana.
A majority of health care workers such as doctors, nurses, and medical students would prescribe marijuana to patients if they could, according to an online survey conducted by the Figure 1 medical app for BuzzFeed Canada.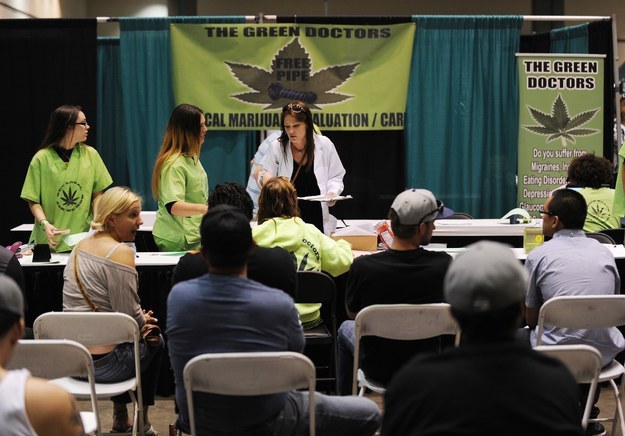 A total of 10,143 self-identified health care workers in more than 100 countries completed a voluntary survey about medical marijuana. Nearly 7,000 of those surveyed were in the United States, with 702 coming from Canada, 410 from Australia, and 394 from the United Kingdom.
Figure 1 is a smartphone app used to share and discuss medical cases. It claims a user base of more than one million health care professionals around the world.
Robyn Beck / AFP / Getty Images
Even though most heath care professionals surveyed said they would prescribe pot, they don't view it as a first option when treating patients. Overall, 76% said they expect patients to try a more "traditional" therapy before marijuana.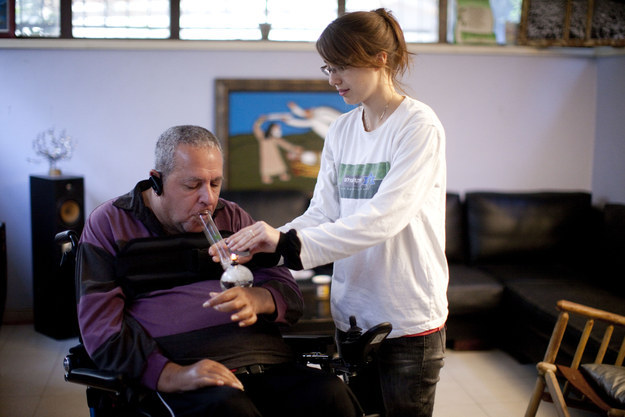 Just under 30% of health care professionals surveyed said they would recommend patients take their marijuana by eating or drinking it. That was the most popular method, followed by oil at 21%.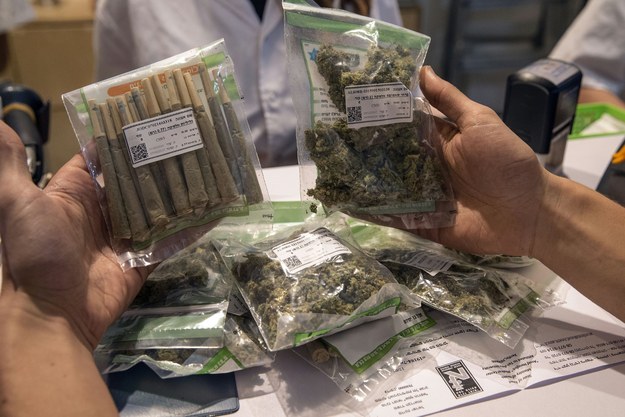 "The strong preference for taking marijuana in food, drink or oil form makes sense, given the serious dangers of smoking," said Dr. Joshua Landy, a critical care specialist and the co-founder of Figure 1.
Twenty-one percent of respondents said they are not yet sure which method is best for patients. This element of uncertainty around medical marijuana isn't surprising given that 97% said they could not currently prescribe marijuana to their patients.
Jack Guez / AFP / Getty Images
---